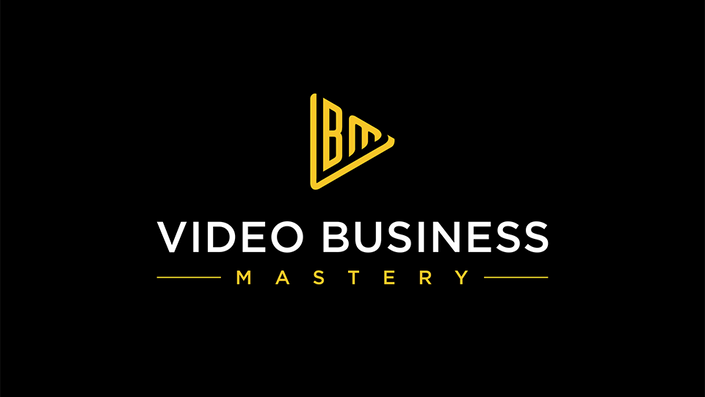 Video Business Mastery
Level up to 6-figures and beyond, start winning your dream clients and master your video business.
Enroll in Course
| | | |
| --- | --- | --- |
| Grow Your Client List and Income | Differentiate Yourself from the Competition | Charge What Your Work Is Worth |
| | | |
You have the technical ability, the creativity, and the vision to run a successful video production company.
You just need a framework for profitability.
These days, everyone with a camera thinks they're a videographer. It's become a race to the bottom in terms of pricing. If you lose another already low-priced bid to someone on Upwork, or someone's kid brother right out of uni with no videography experience, you think you might throw in the towel.
When you started your video production company, you didn't imagine how hard it would be to find clients who understand your value. You're constantly hitting the pavement looking for clients and gigs. You spend hours putting together thoughtful proposals, only to have prospects let you know they've had to go with someone else, despite your impressive portfolio. Something's got to give.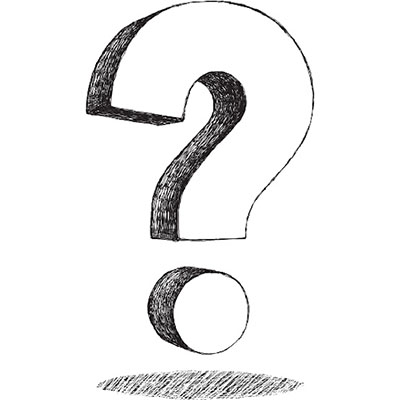 The fundamental challenge before you is this: How do you demonstrate the value of art?
How do you differentiate your skills from the abundance of video producers who will do the job for less?
And while you're at it, how do you find clients who don't question the return on their investment in video production?
What if you had a systematic approach to your business that raised your revenue while helping you land higher-paying clients?
You would have clients who trusted your expertise, more income, and a steady stream of leads without having to rely only on word-of-mouth.
There is a way to strategically quantify the value of what you do so you can earn the income you deserve.
You can land the right volume—and the right kind—of clients, so that your business is both stable and profitable.
I promise.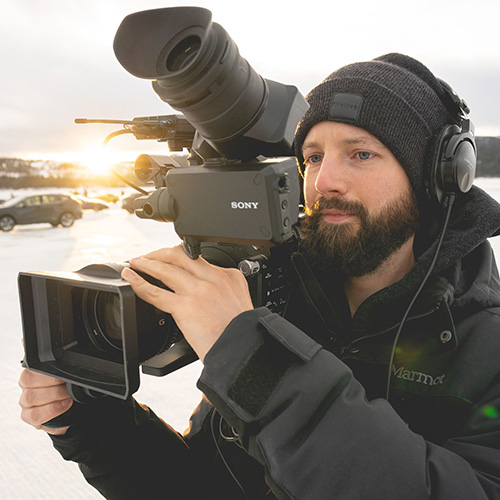 I'm filmmaker Jackson Kingsley, and I've walked this road, myself—facing endless pitfalls and hurdles, until I created the video production company I'd always dreamed of.
Now I've packaged everything I have learned in over a decade in a course called Video Business Mastery, and I invite you to enroll.
Introducing Video Business Mastery
A dynamic online course for videographers by a videographer—teaching you how to establish a stronger business that makes more money and lands qualified clients.
Tackle video business frustrations head-on and embark on a smarter way of working and selling.
Video Business Mastery is a course with hundreds of happy customers. Inside, I condense my decade of lessons learned and industry wisdom into 10 sections that teach video production business skills suited for every niche.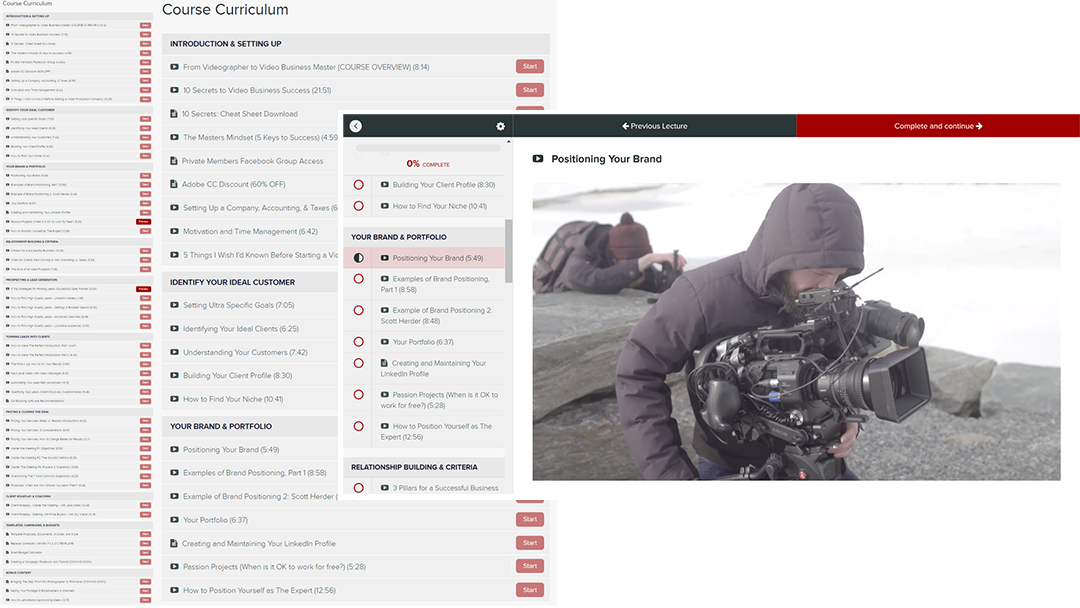 The course is designed for film industry professionals who have the technical expertise to create videos, but seek to grow their business through strategic brand identity and positioning, relationship-building, lead generation, and revenue growth.
With this new knowledge, they can land more clients, build more income, and work on the projects they've dreamed of.
Video Business Mastery is based on the principle that, when you reframe sales conversations around the tangible business results a video can create for your client, you can prove your value and charge your worth.
What's included when you enroll in Video Business Mastery?
When you join the program, you'll gain immediate access to all 10 sections, and more. New resources are being added all the time, plus you can get live mentorship to help you work through business challenges.

40+ Value Packed Video Tutorials, With New Videos Added Weekly
You'll gain a step-by-step blueprint for building and growing your successful video production company.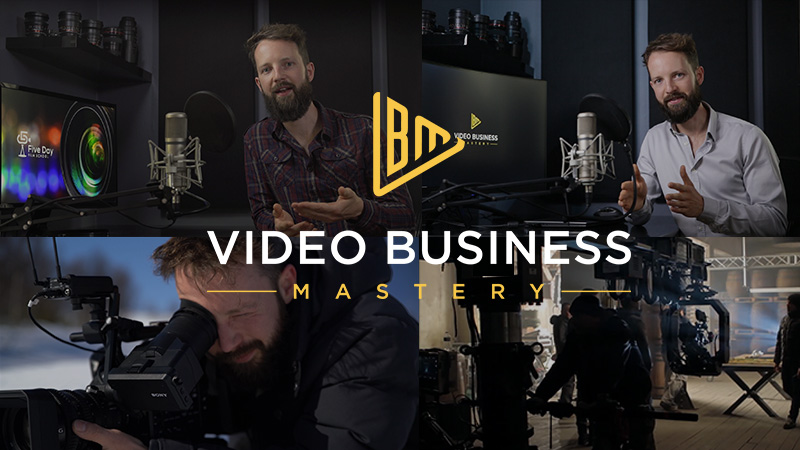 You'll learn how to better manage your time, position your brand, identify your ideal clients, turn them into a paying customer, and more. This course is a comprehensive, proven guide to optimizing your business.

Private Community Mentorship
Connect with fellow filmmakers and videographers as you create strong businesses together.
You'll get instant access to a private Facebook group of other creators and business owners who are sharing information, opportunities, and professional and peer mentoring.

20+ Downloads to Fast-Track Your Success
Get access to a growing library of templates, messages, spreadsheets, invoices, proposals, and other documents to save you from trial and error.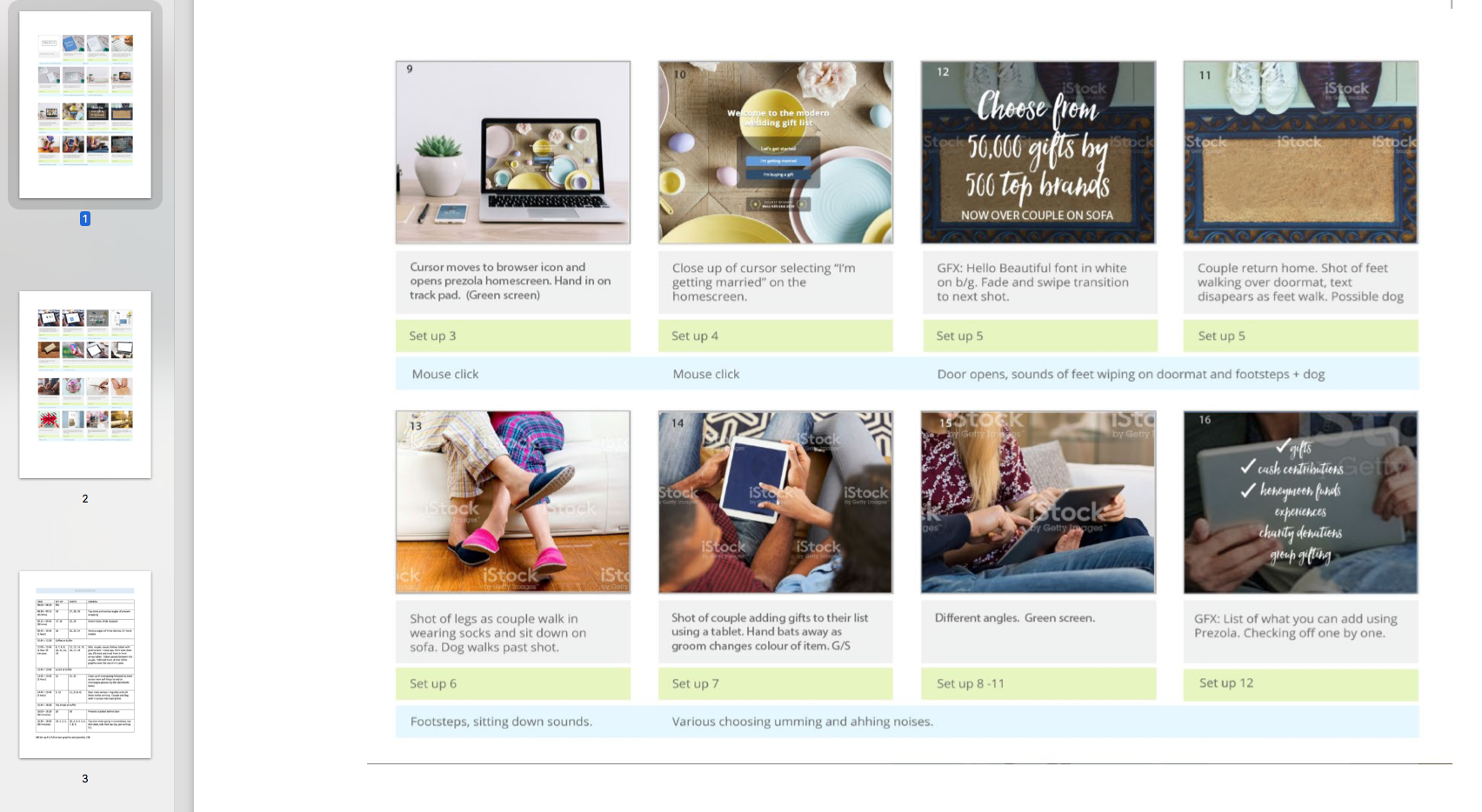 Do you currently spend hours putting together client proposals? Scratch your head about profit margins? Need streamlined storyboards? Get dozens of tried-and-true templates to help with every aspect of business management and video production.

Discounts on Essential Gear and Software
Get exclusive discounts on Adobe Creative Cloud and other essentials for film makers and video production companies.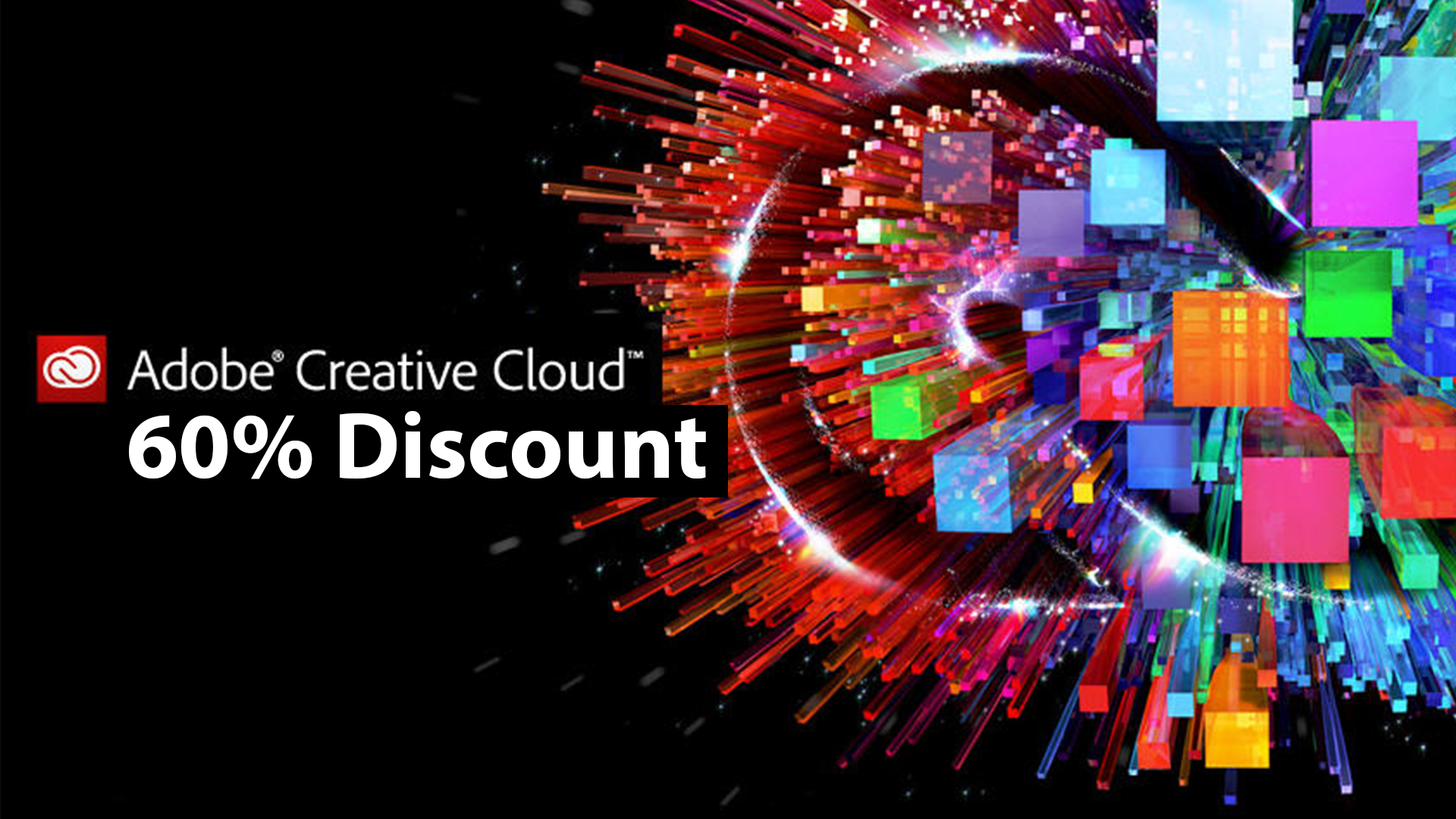 Get 60% off Adobe CC to save more than $360 per year (this alone pays for the course in just 2 years!) and other tools for your creative arsenal.

Group Mentoring & Role Play Calls
Put the knowledge and skills you learn from the course into practise with other business owners on live calls featuring tailored mentoring and role playing scenarios.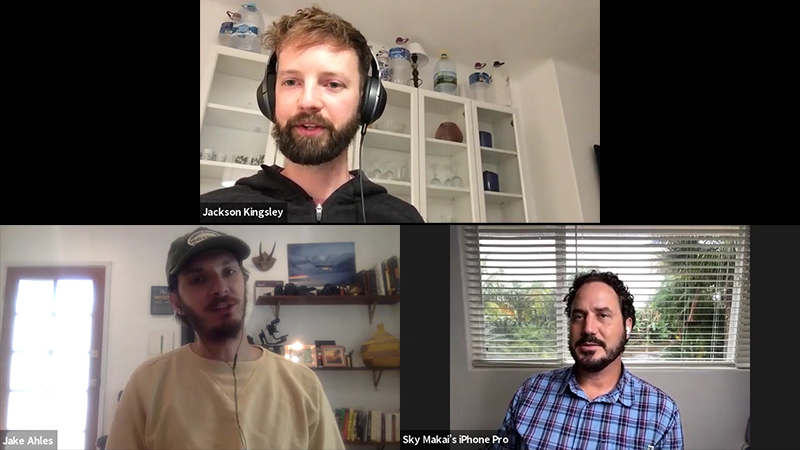 Video Business Mastery is an interactive course, offering you the opportunity to interface directly with peers and mentors to overcome concerns, practice skills, and troubleshoot issues before they even arise.

Lifetime Membership
Instant access to ALL the content (including new resources, downloads, calls, and trainings) FOR LIFE!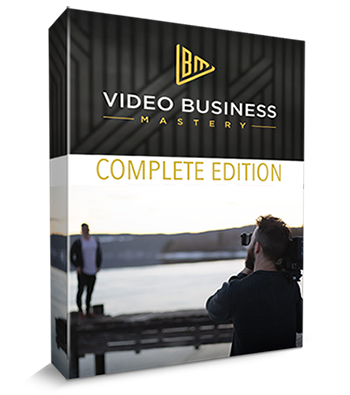 Video Business Mastery is a dynamic, always-evolving course. When you enroll, you get lifetime membership to the content and the community—both of which are always growing.
---
What does the Video Business Mastery curriculum contain?
Explore the lessons within each module, and even preview several lessons before purchasing.
Meet your instructor, filmmaker Jackson Kingsley.
Creator of Video Business Mastery and owner of Five Day Film School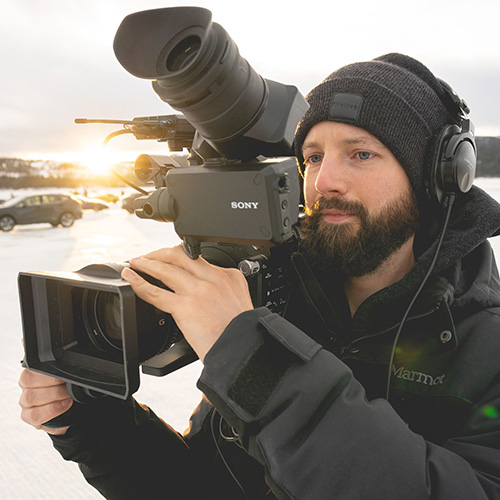 For the past 10 years I've been travelling all over the world creating videos for brands and broadcasters like National Geographic, Discovery, Porsche, AirBnb, and Sony. I've grown my production company from nothing, to consistently landing projects that are rewarding both financially and creatively. During this time I learned and tested a lot—and have now compiled my best practices into Video Business Mastery.
I have felt the same frustrations you experience with your film production company: clients who don't understand the value of our work, insufficient leads, and low-priced competition.
The reason you are not as successful as you would like to be has nothing to do with a lack of creativity or skill—it's because no one teaches the business concepts needed to build a thriving company in film school or when you learn videography. As filmmakers we need to strike a balance between the business and the creative so we can continue doing what we love without compromise. That's why I established Five Day Film School and developed this extensive course: Video Business Mastery.
While this course covers every component for starting and growing a video business, in Video Business Mastery, I place heavy emphasis on the steps you can take to start consistently landing new clients and charging the rates you deserve.
I am extremely proud of this course, the quality of its curriculum, and the results my students have achieved. It truly delivers a life- and business-changing amount of value for video creators and others who want the opportunity to become a full-time filmmaker or strengthen their video production business.
If you have any questions, please feel free to contact me directly at [email protected]
My work has been featured in...

What are Video Business Mastery students saying?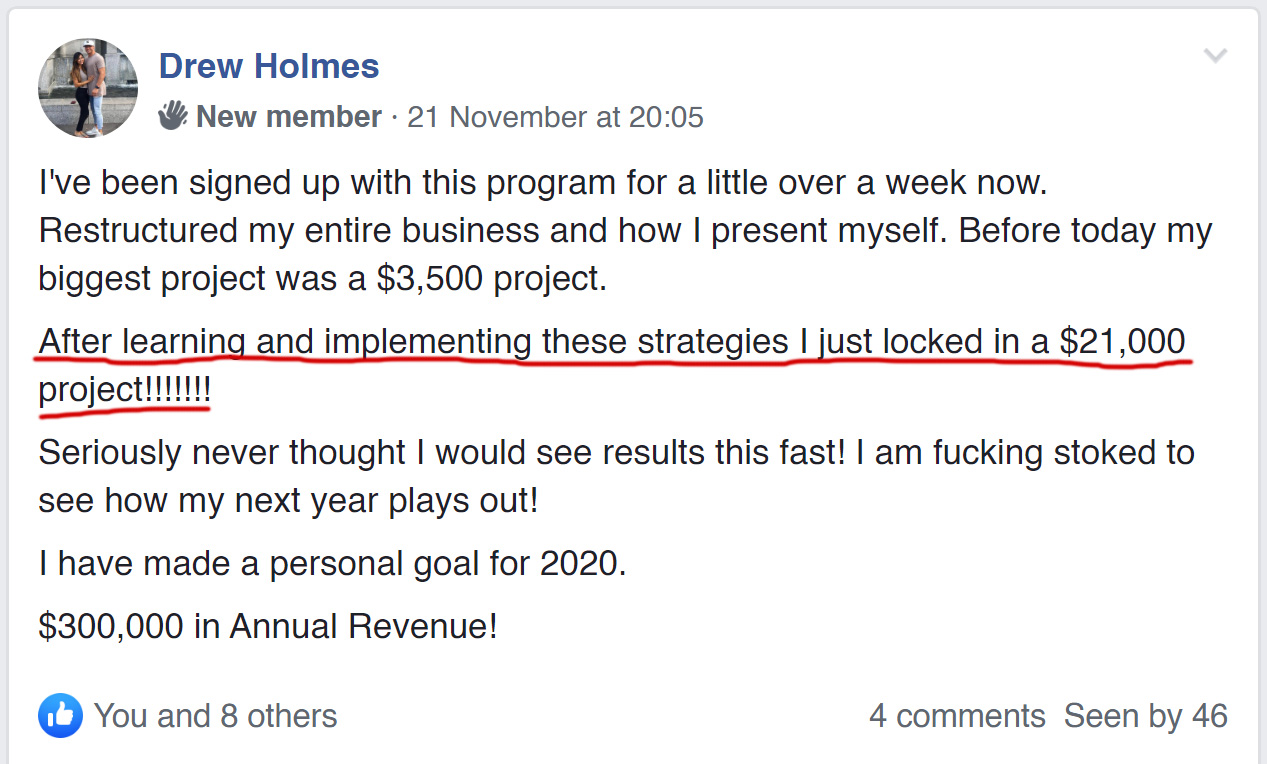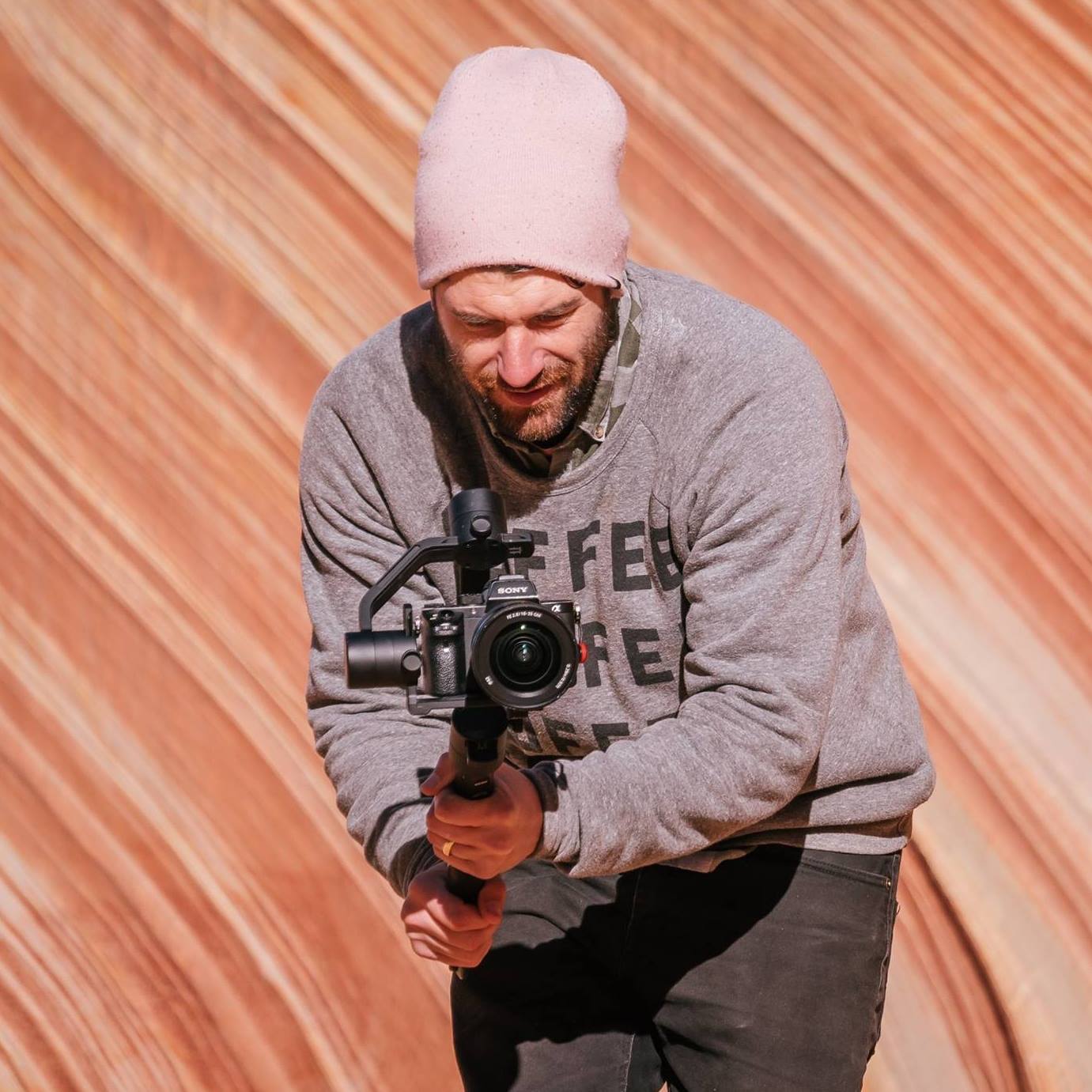 "Jackson knows his stuff. The course really helped me realize my weaknesses as a business owner. Being creative and talented are completely different skills than running a business. I wish I found this sooner. My first huge client I might not have left 80,000$ on the table because I charged day rates and was excited to get a $20,000 gig, only to have them tell me they were so happy because they loved it and last years cost them just over $100,000. Right then and there I knew I needed mentors in the business world of video. This is an investment that will save you time, and help you make more money doing the thing you love."
- Scott Herder, Filmmaker & Hyperflow Expert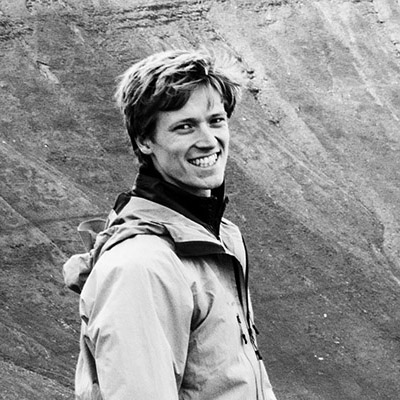 "The Video Business Mastery course is a treasure trove of sound, clear and actionable advice. It has genuinely changed my work and life for the better.
I am so happy to have found it, since even the basic introductory steps have led me to treat my work and clients in a totally new way. This has made me feel hugely positive about what I have to offer as a creative, rather than having the uncertain please-all-comers attitude of a short time ago.
The clarity and focus alone has helped me land new clients, turned casual prospects into serious long term projects that I care about, and shown difficult clients no quarter!
So Jackson - thank you! For your calm assurance that we all can do this, waste less time and effort, make really great content and love our work and livelihood."

- Tom Glendinning, Professional Photographer & Videographer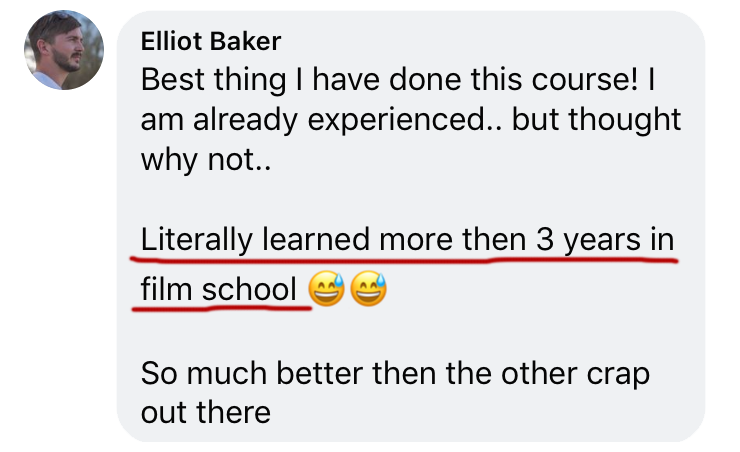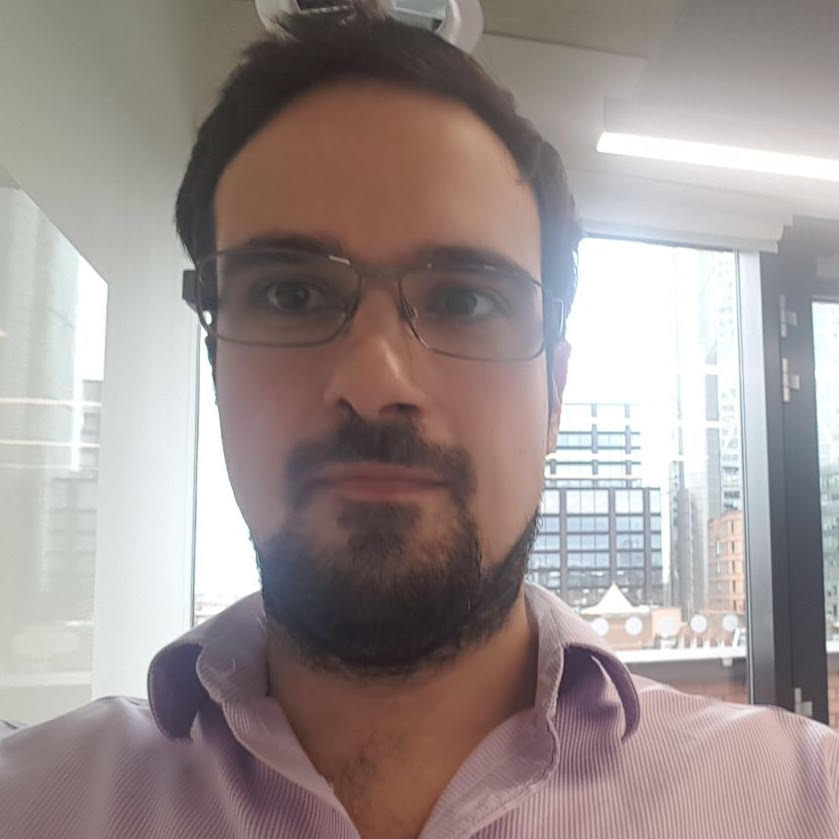 "I love the simplicity and efficiency of the teaching system. Knowing what steps to take is invaluable. Not only do I feel more motivated to learn but I know exactly what to do now that I have it all clearly laid out. I'm very happy with this course and the time it has saved me is worth its weight in gold, thank you!"
- Charles Burt, CEO & Tech Entrepreneur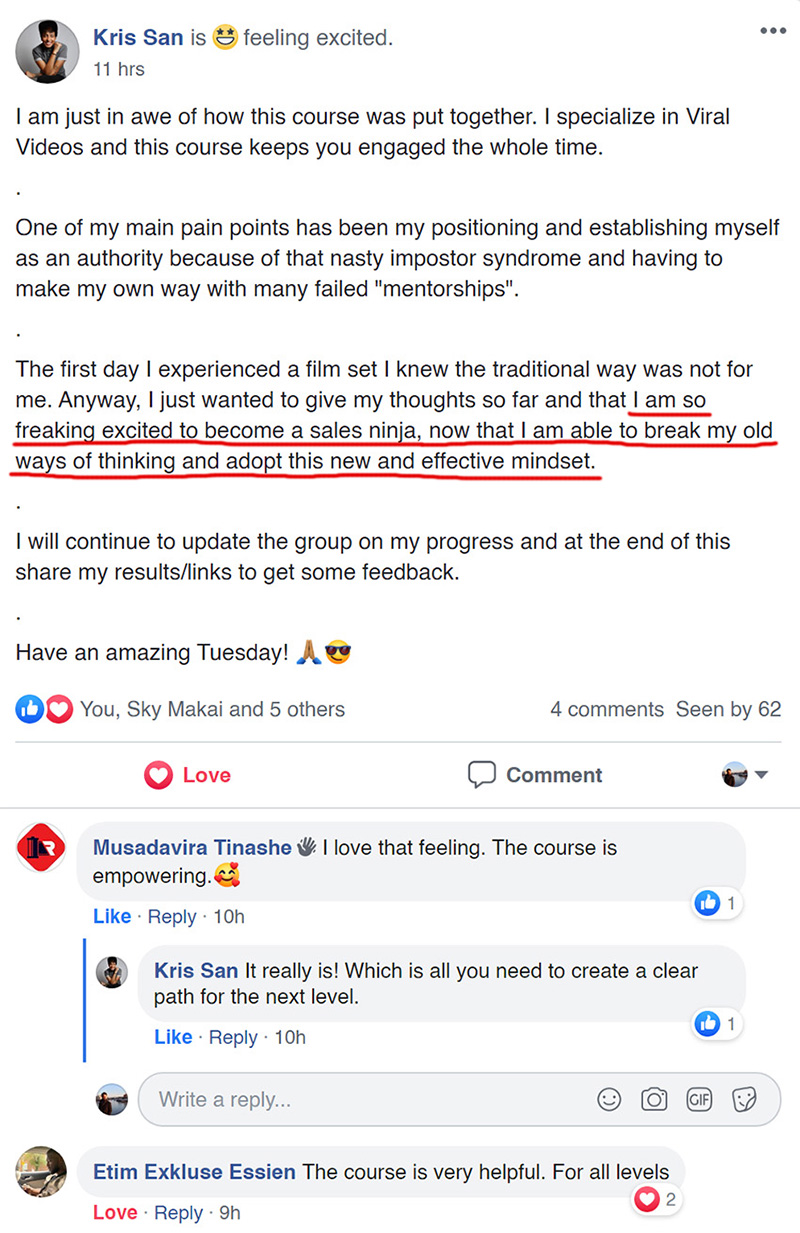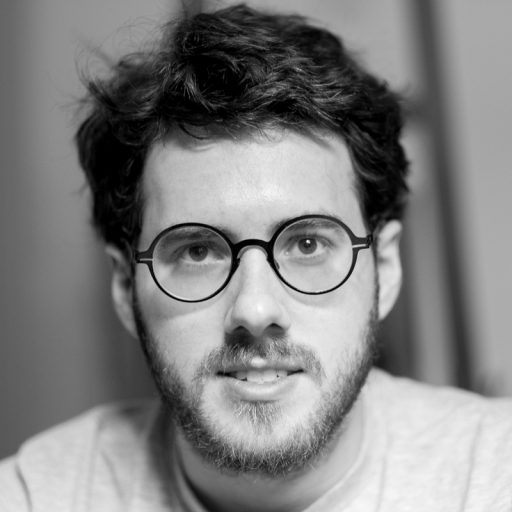 "I have been really loving learning from you in your course, you have lots of great info that I am implementing into my video production business immediately."
- Curtis Tilbury, Video Business Owner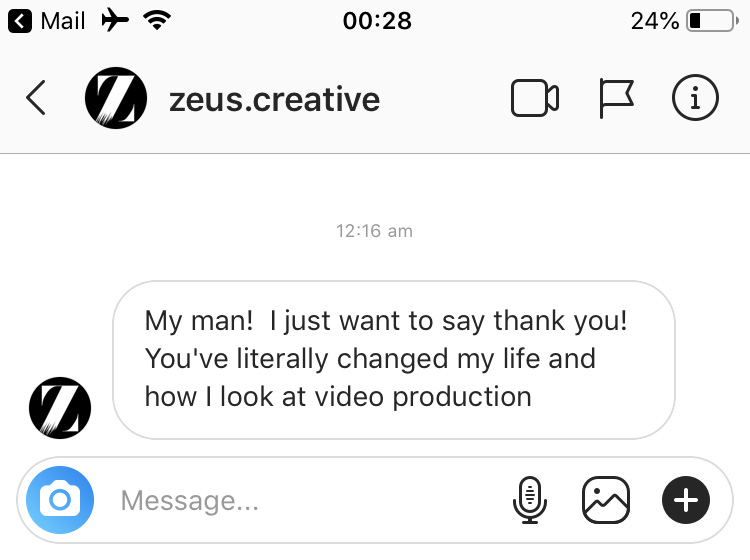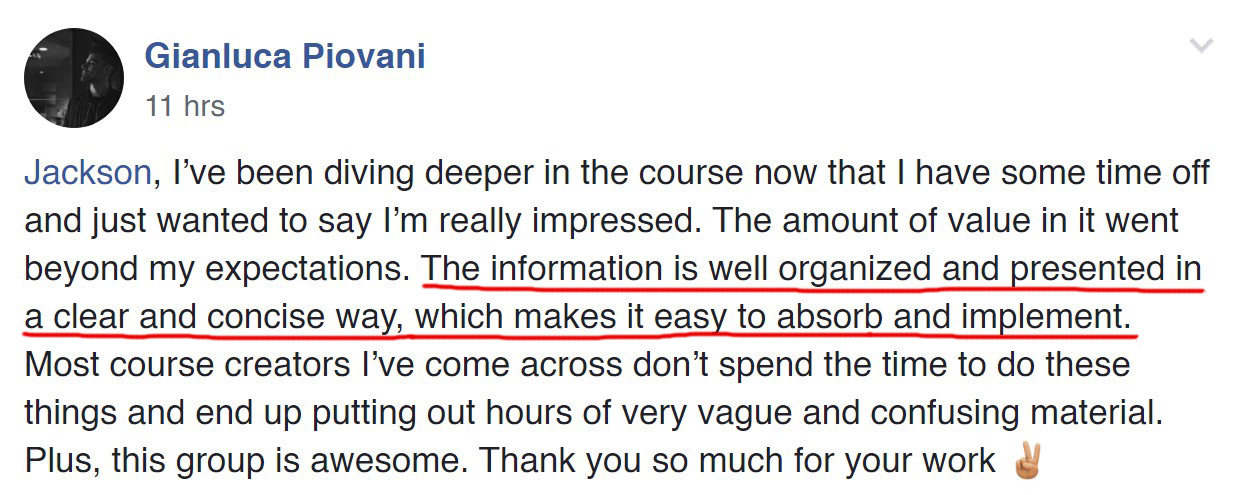 Enroll Now in Video Business Mastery.
Save more than $350 off when you sign up today.
Want a sneak peek inside Video Business Mastery?
View these sample lessons to see what the curriculum is like.

Recent additions to the Video Business Mastery curriculum
Top 7 Business Mistakes Filmmakers & Videographers Make (VIDEO)

How to Position Yourself as The Expert (VIDEO)

5 Things I Wish I'd Known When Starting in Video Production (VIDEO + PODCAST)

Recession Proof Video Production Business (VIDEO)

Hyperflow Masterclass Course Special Members Offer (DISCOUNT)
Frequently Asked Questions
When does the course start and finish?
The course starts the moment you enroll and is completely self-paced online. You decide when you start and when you finish—and with new content being added all the time, you can always keep learning!
How long do I have access to the course for?
How does lifetime access sound? After enrolling, you have unlimited access to this course forever, across any and all devices you own.
What if I am unhappy with the course?
I would never want you to be unhappy! I only want you to join this course if you make back more than you put in. If you land just one client, you'll make back more than the cost of the course right there. But if you follow the steps I teach, I guarantee you'll land a lot more than just one. If, however, you are still unsatisfied with your purchase, contact me in the first 30 days and I will give you a full refund.
Do I have to own a video business already?
Fortunately, this course is designed for those who already own a business and want to take it to the next level, but is also laid out to help those who are just getting started and want to get paid for their creative skills.
What if I see the value but can't afford it?
I understand--and my goal is to help you make more money in your business so you can afford all sorts of fun things! That's why I offer a monthly payment plan if you can't manage the one-time up-front cost. Honestly, if you can't afford the payment plan I think it's safe to say that you need this program more than anyone. In fact, some of my most successful students were in tricky financial situations when they first started (as was I when I first started my business). As Tony Robbins says, "It's not the lack of resources, it's your lack of resourcefulness that stops you." In other words, instead of thinking, "I can't afford this," replace that with, "How can I afford this?" If you see the value of investing in a mentor and have the resourcefulness to find the money, then that's the first indication you have what it takes to run a successful business. Don't just use the excuse, "I can't afford it." Get creative and start thinking of ways that you can make this work.
What is Video Business Mastery worth?
Each component of Video Business Mastery delivers high-quality value:
50+ Tutorials and Videos, with easy-to-follow instructions and guidance for videographers, video production company owners, and other creatives. (Value: $1800)
Private Community and Mentorship, so you can connect with peers and mentors in the field and problemshoot your challenges. (Value: $1000)
20+ Downloads and Templates, to help you save time and leverage tried-and-true resources to run your business more effectively and efficiently. (Value: $500)
Discounts on Software and Gear, to help save you money on the essentials you need to practice your craft professionally. (Value $500)
Group Mentoring and Role Play Calls to answer your questions and help you put your business skills and knowledge to practice in a safe environment. (Value $1500)
Lifetime Membership, so you can continue learning from any device—especially since new resources are being added all the time. (Value $Priceless)
But even more than the $5300 value of the components of Video Business Mastery, you will develop a new mindset for approaching client acquisition and sales.
The methods I teach in this course have taken my own film production company to 6 figures, and allowed me to work with prominent names like National Geographic, Tesla, Discovery Channel, Animal Planet, and more.
Moreover, it's allowed my clients to dramatically raise their rates and qualify clients who understand their worth.
This course has the power to completely change the way you do business—so you can enjoy the creative work you do, and be well-compensated for it.
Enjoy a 30-day guarantee. Video Business Mastery is risk-free.
I am confident you will find huge value in Video Business Mastery. I've seen the results of this curriculum first-hand among hundreds of students and my own business. But if, for any reason, you are dissatisfied with your purchase, you can get a full refund within the first 30 days.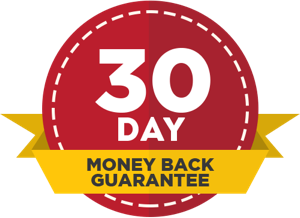 ---
Begin the journey to business success today.
Enroll in Video Business Mastery now.